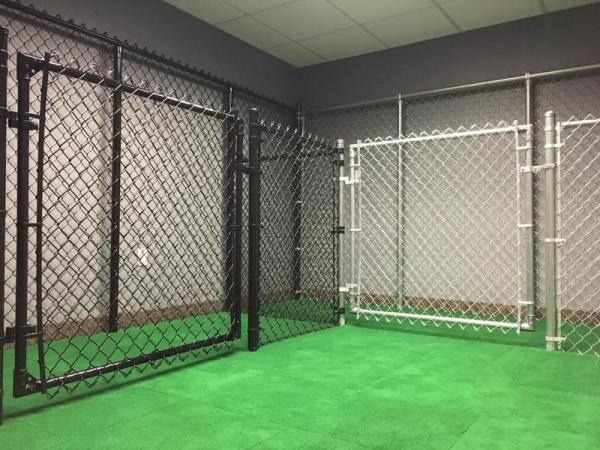 Chain Link Fence Showroom
Our chain link showroom will have examples of 48" - 72" galvanized chain link fences and black chain link fences. Come see the comparison between our materials and cheaper fence products people use. 
Ornamental Wrought Iron Fence Showroom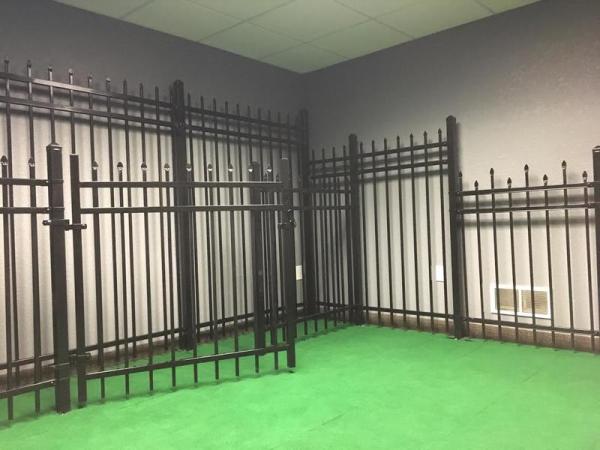 Our Ornamental Steel showroom has examples of 3-rail flattop and 3-rail speartop fences. Also, we have options between standard walk gate hardware and self-closing gate hardware. Come see why we don't install cheap aluminum fencing.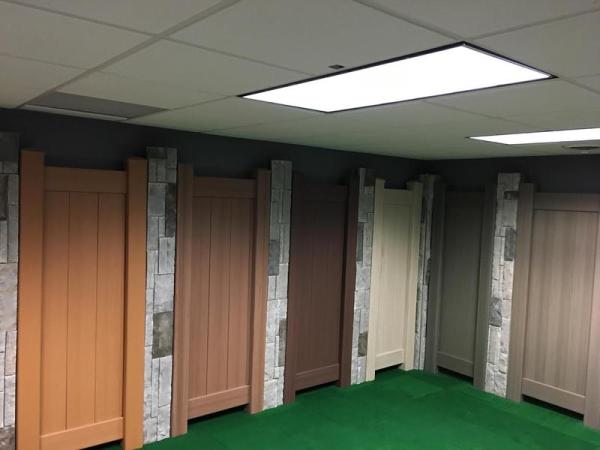 Most fence companies only offer their customers one vinyl fence product where we give our clients a wider variety of products to choose from.

Standard Vinyl Colors (White & Tan)
Non-Textured  Vinyl (Woodland Select)

Textured Vinyl (Certagrain)